PRESS
PRESS CONTACT
For press inquiries and further information regarding print and online media as well as high-res images please contact us.
Oh! Jackie
Elisabeth Gerhold
Zeller Strasse 19
82067 Ebenhausen (Munich)
Germany
Email: info@oh-jackie.com
Phone: +49 (0) 172 944 14 90
We kindly ask you to include the name of the publication and the purpose of use for the requested material.
Thank you.
PRESS COVERAGE & BLOG ENTRIES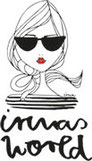 "8 VINTAGE ACCOUNTS ON INSTAGRAM THAT SHOW THE GOOD STUFF" Blog post featuring Oh! Jackie's online shop and Instagram account ohjackievintage on irmasworld.com by illustrator, author and art director
Jasmin Khezri, 20 July 2018.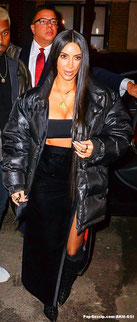 Kim Kardashian wearing a 1980s vintage Escada velvet evening skirt from
Oh! Jackie for her Valentine's Day dinner with Kanye West, 14 February 2017.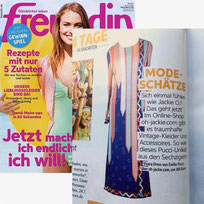 Oh! Jackie and a 1960s vintage Emilio Pucci signature print dress featured in FREUNDIN Magazine 15/2016.